Frances Rodriguez Services
Now Playing: Thanks Laverne!s & Hobbs New-Sun
Topic: Post 3274
Rosary is at 6:00 PM Tuesday April 10th at Chapel of Hope
Funeral is at 10:00 AM Wednesday April 11th at St. Helenas Catholic Church
Reception and lunch at the VFW - 609 West Alto - Hobbs after the funeral. About noon?
Any one who would like to bring food or drinks, etc. can bring it by the VFW after 9:30 AM Wednesday.
Non perishable items can be brought after three Monday thru Tuesday. All help will be appreciated.
For those of you who don't know, Frances was Commander Eddie Rodriguez's wife. Eddie has had
a heart attack and was in the hospital. He is now in re-hab in Lovington and doing better. Hopefully
he will be able to attend the services. He and his family can all use our prayers and support at this time.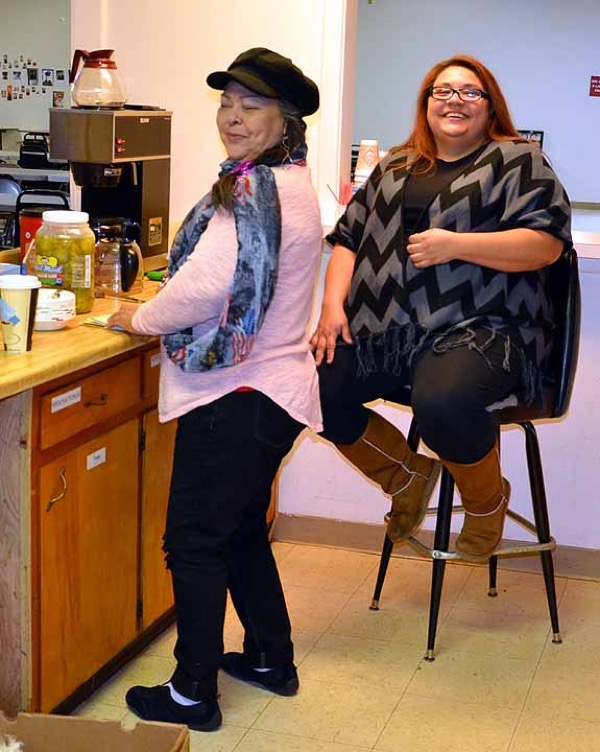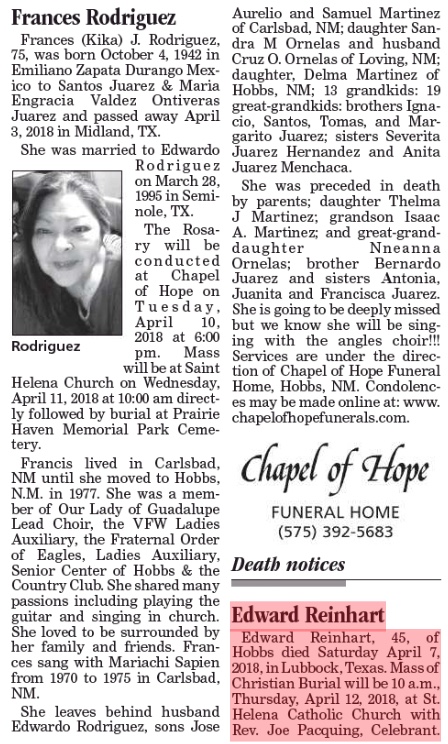 Posted by vfwpost3274 at 5:51 PM MDT
Updated: Tuesday, 10 April 2018 5:50 AM MDT